Billy Wease Signed By Nine Racing For Prestigious Night Before The 500 Race
Laguna Beach, California — 2006 Turkey Night Grand Prix winner Billy Wease has been signed by Nine Racing for the 65th Annual Night Before The 500 Midget Race at O'Reilly Raceway Park (ORP), in Indianapolis, Indiana, on Saturday, May 29. Billy will join Kevin Swindell for a two-car team effort driving two Nine Racing Beast midgets with Esslinger Ford power.

"I am very excited about this opportunity to run this race for Nine Racing and to work with the team," said Billy. "They have experienced great success at ORP through the years and I look forward to working with everyone at Nine Racing on this project."

"We are very pleased to have two drivers of the caliber of Kevin and Billy for this important race," added team owner Steve Lewis.

Billy Wease is a Noblesville, Indiana, native who started his career in quarter midgets at the Mini Indy Track. He won the Speedrome Midget Championship in 2001, along with a national USAC race at the track, and has participated in the USAC National Midget Series on an intermittent basis for a number of years. A main highlight of Billy's racing career came four years ago when he won the 66th running of the Thanksgiving Grand Prix at Toyota Speedway at Irwindale. A local Noblesville, Indiana-based sponsor has come onboard in support of Billy's Night Before The 500 appearance, which is Beaver Materials, and will be joined by Fishers, Indiana-based Mindblowing LLC and Flipped Out Hair Salon.

The Night Before the 500 event has brought the Nine Racing team a number of trophies throughout the years, with wins by drivers Kasey Kahne, Dave Steele, Stevie Reeves, and Mike Fedorcak.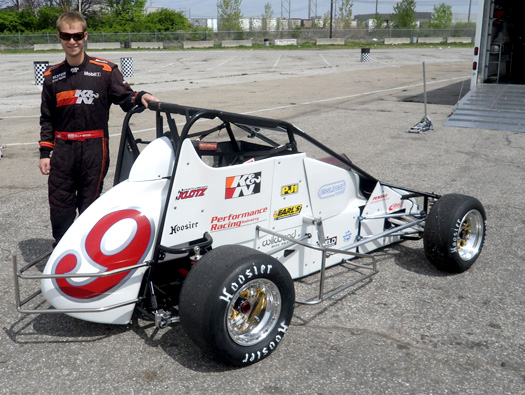 Billy Wease Enters Night Before 500
2006 Turkey Night Grand Prix winner Billy Wease will run a Nine Racing midget at the 65th Annual Night Before the 500 USAC National Midget Series race on May 29, 2010.