Kyle Hamilton Claims Fourth Nine Racing At Turkey Night Grand Prix Debut
Laguna Beach, California — Danville, Indiana, native Kyle Hamilton made his Nine Racing team debut at the 70th running of the annual Turkey Night Grand Prix at Toyota Speedway at Irwindale on Thursday night, November 25.

Kyle set impressive times during all of the "timed" official USAC practice sessions on Thursday and his hard work paid off as he solidified a front row starting position for the Thanksgiving evening event by qualifying second just .049 seconds from the pole position with a lap time of 16.521 seconds.

"Glenn Martin and Dave Steele gave me a car that was balanced right from the beginning," exclaimed Kyle. "My goal was to learn the track and build confidence during our test and practice sessions so when I went out to qualify I could put down a lap that would give me a strong starting position. I could tell when I took the green flag for the two-lap qualifying session that the car was good and it was up to me to do my job."

"I knew that Kyle was going to be at the top of the time chart during qualifying when he quickly adapted to the big one-half mile Toyota Speedway at Irwindale track and his test and practice times were right where they should be," added Steve Lewis, Nine Racing team owner. "The Irwindale track was fast and a good number of cars were recording strong qualifying times. I believed that Kyle would have a chance for recording a really good time, which he did."

At the start of the 98-lap event, Kyle slipped back to eighth position and then he methodically worked his way back to the front reaching third position. However, he got caught in lapped traffic, which cost him a position, and when the checkered flag waved on lap 98, Kyle drove the white #9 car across the finish line in fourth place.

"I really enjoyed being a part of the Nine Racing program," said Kyle. "Running up front and being competitive in this prestigious event was a dream come true. I learned a lot a lot and I look forward to coming back next season to possibly run some more races in the #9 midget."

Based in Brownsburg, Indiana, Nine Racing Inc. offers driver development programs in both the USAC Junior Focus and USAC Ford Focus Midget series, along with the USAC regional and national midget series events. For additional information and all the latest news on how to become a part of the Nine Racing Driver Development Program, contact Glenn Martin at 317/ 858-7503.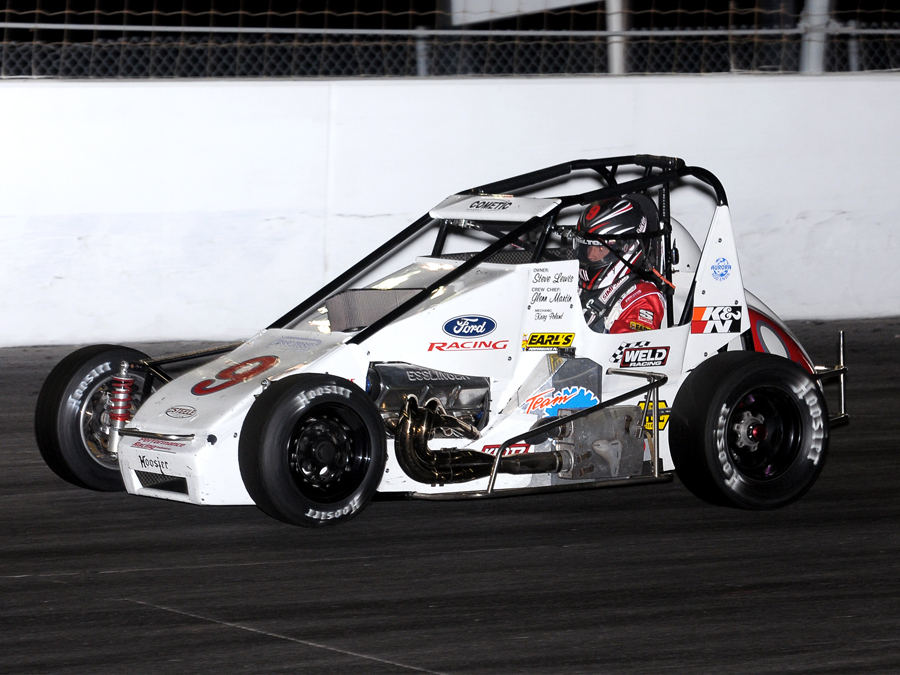 Successful Debut

Danville Community High School senior Kyle Hamilton made a
successful trek to Southern California's Toyota Speedway at
Irwindale as he started the midget portion of the 70th annual
Turkey Night Grand Prix on the outside of the front row for
Nine Racing.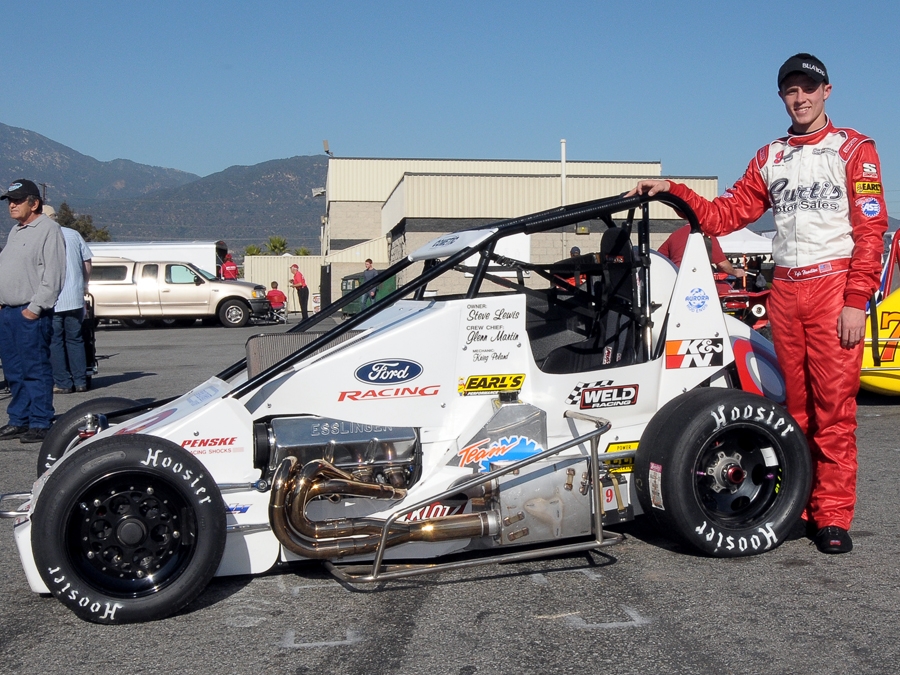 Much To Be Thankful For

Seventeen-year-old Kyle Hamilton drove the famed #9 midget
for the first time at the 70th running of the Turkey Night Grand
Prix and came home a respectable fourth.